1
« poslato: 5. decembar 2021, 18:48:49 »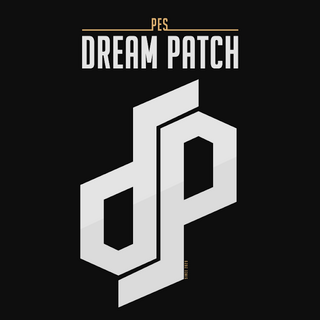 – Leagues added to the game:
Germany, United States, Mexico, Japan, Peru.
– In addition to all the teams that participate in the big club tournaments:
Champions League, Europa League, Copa Libertadores.
– 2 new second divisions are added: Argentina and Chile.
– + 8000 player faces added.
👉 + 765 stadiums, including River Plate and Boca Jrs stadium updates. with structural changes and advertisements, new stadiums for the Argentina Cup, corrections of entrance animations, updates to the Copa America stadiums, new Uruguayan stadiums, etc.
– New menu.
– New mini faces for different teams.
– Updating of shields and emblems in different competitions.
– Updating the menus of different competitions.
– Updating of kits in the different leagues.
– Update of referee kits.
– Updating of adboards in the different competitions.
– Updated SubBoardServer module with new gear plates.
– Updated cornerFlag module with variants for each team and / or patch selection.
– Updated the TornamentCornerFlag module with new competition flags.
– BallBoysServer module was added along with some bouncer jackets.
– New intros for competitions.
– Updated scoreboards and new alternatives were added for the different competitions, such as: Uefa champions League, Uefa Europa League, Libertadores, Premier League, La Liga, Serie A, Ligue 1, Liga Argentina, Liga 1 Betsson, Liga MX, Liga Chilean, In addition to Exhibition markers.
– Added 45 exclusive fully updated Trophies, Entrances and Winners Platform: English Premier League, Serie A and Italian Supercup, Bundesliga, LaLiga Santander and Copa del Rey, Liga NOS and Taça de Portugal, Ziraat Türkiye Kupasi, KNVB Beker, Russian Premier League, Cup Y Supercup, Scottish Cup, Coupe de la Ligue, Copa Do Brasil, MLS, Copa y Supercopa Argentina, LPF, JLeague, Fuji Xerox Super Cup, Liga 1 Betsson and Copa Bicentenario de Perú, PlanVital Championship and Copa Chile, Liga, Copa and Super Cup Mx, African Cup of Nations, Copa América, FIFA Club World Cup, South American Qualifiers, Copa Libertadores 2021… among others.
– Individual trophies for the best player in America, Asia and Europe; and it also brings the actual Ballon d'Or.
– 4 switchers added.
– And much more …
Linkovi:
Spoiler


















Torrent:
https://www.mediafire.com/file/q8ve9qgeecc832n/Dream_Patch_21_v3.0.torrent/file


Mediafire:
https://www.mediafire.com/file/2lrwcwr3xpqo3od/Dream+Patch+21+v3.0.part01.rar/file
https://www.mediafire.com/file/zkykm5hz1m8wecz/Dream+Patch+21+v3.0.part02.rar/file
https://www.mediafire.com/file/53kkx1ki0o4tzbg/Dream+Patch+21+v3.0.part03.rar/file
https://www.mediafire.com/file/ea2hk8nne9c5ge7/Dream+Patch+21+v3.0.part04.rar/file
https://www.mediafire.com/file/d23o6bp8iat7f5s/Dream+Patch+21+v3.0.part05.rar/file
https://www.mediafire.com/file/oviwr4rpvfbjvnr/Dream_Patch_21_v3.0.part06.rar/file
https://www.mediafire.com/file/6aqd3n7r9j8w0og/Dream+Patch+21+v3.0.part07.rar/file
https://www.mediafire.com/file/pzj8pchdbyr33sc/Dream+Patch+21+v3.0.part08.rar/file
https://www.mediafire.com/file/ww5q0k7f6tm1ewa/Dream+Patch+21+v3.0.part09.rar/file
https://www.mediafire.com/file/748ctrmmn663xr6/Dream+Patch+21+v3.0.part10.rar/file
https://www.mediafire.com/file/7zoj79co1f2v1r6/Dream+Patch+21+v3.0.part11.rar/file
https://www.mediafire.com/file/dvce697ge4c9v8b/Dream+Patch+21+v3.0.part12.rar/file
https://www.mediafire.com/file/tvvqwg8se3p4t6l/Dream+Patch+21+v3.0.part13.rar/file
https://www.mediafire.com/file/n5xmapmhv52drb0/Dream+Patch+21+v3.0.part14.rar/file
https://www.mediafire.com/file/v5yuc2d3svs2g37/Dream+Patch+21+v3.0.part15.rar/file
https://www.mediafire.com/file/0u6urh4calz9udp/Dream_Patch_21_v3.0.part16.rar/file
https://www.mediafire.com/file/ybxgot5jrmcply8/Dream_Patch_21_v3.0.part17.rar/file
https://www.mediafire.com/file/uwubyxo5onjlnbl/Dream_Patch_21_v3.0.part18.rar/file
https://www.mediafire.com/file/esvscmv9klnli15/Dream_Patch_21_v3.0.part19.rar/file


Stadium Server:
Torrent: https://www.mediafire.com/file/an3g97vyqhoixqk/Dream_Patch_21_v3.0_-_Stadium_Server.torrent/file